Doug Swenson Workshop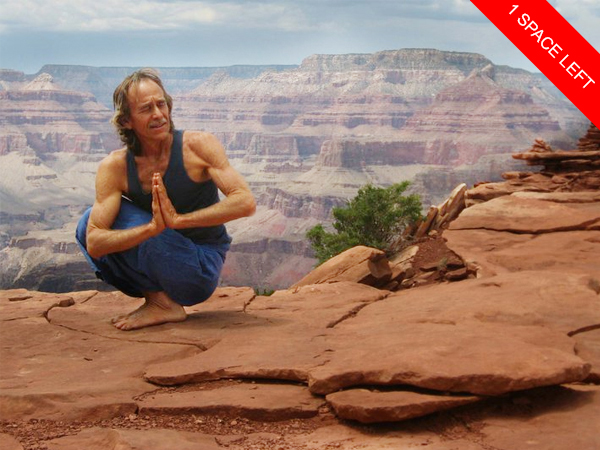 A Workshop not to be missed with yoga master practitioner Doug Swenson. £90 per day or £160 investment for the whole weekend.
Doug Swenson the older brother of David Swenson is flying over from Texas, USA to teach at ELM Yoga in September 2019.
Doug began his study of yoga in 1969. He has had the fortune of studying with many great teachers including Dr. Ernest Wood, K. Pattabhi Jois, David Williams, Nancy Gilgoff, Ramanand Patel, and many others.
Doug is a master yoga practitioner, philosopher, poet and dedicated health advocate. He has incorporated influences from several different yoga systems along with his passion for nutrition and the environment to develop his unique approach.
Doug has been teaching yoga classes, workshops, and teacher training courses since 1972. He is the author of several books on yoga and has one on diet and nutrition, he teaches yoga workshops all over the world, to thousands of students each year.
Saturday 14th of September 2019 (10am - 12.30pm)
Mastering the secrets of yoga flow (beginner - advance).
The main focus of this class is centered on fluid movements of vinyasa and how to expand this philosophy to create flow in your daily life – a variety of yoga postures – both easy and challenging will be used. Explanation will be made as to how the fluid energy lines of vinyasa in your yoga practice can affect your daily life in a positive way. A connection is made to help create awareness of the conscious flow in your daily life using the philosophy of vinyasa to relate to the energy in all aspects of your life.
Saturday 14th of September 2019 (2pm - 4.30pm)
Power to Yin / The challenge - leads to bliss (beginner - advance).
In this class we create a balance, by splitting the class into two distinct opposing energies! Beginning the class with a challenging (Power-Vinyasa Yoga Sequence) – then moving gracefully into a blissful soft (Yin Yoga Practice) – as we melt into bliss and finish with pranayama and deep relaxation.
Sunday 15th of September 2019 (10am - 12.30pm)
Soft style Hatha yoga (all levels).
In this class we will practice a variety of asana – using a more restorative approach with less challenging vinyasa and a mindful progressive flow.
Sunday 15th of September 2019 (2pm - 4.30pm)
Holistic Yin yoga (all levels).
In this class we will practice a variety of basic asana – placed mindfully in a balance progression. Some asana will supported by props and held for longer duration of time. Alternately you will move slowly into a few relaxing complementary asana – holding for a shorter duration of time. Class will finish with light and easy pranayama and a blissful guided deep relaxation.
Bring your own lunch or there are local restaurants / coffee shops close by.
Expect lots of knowledge sharing, stories and laughter at this event.